Report Inappropriate Content
Hi,
I have a new version of ransomware on one of my computers. It's clearly identified on lots of forums (just as an example see here), the PC is blocked even in safe mode and you get either a white "Waiting conection..." or Police+payment page as this one: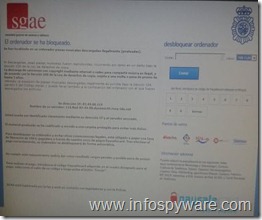 Even if McAfee is up to date (last updated a couple of hours ago) a disk scan (in safe mode with system symbol, the only way to start the computer) finds nothing!
I have not been able to clean it with the proposed methods on some forums.
Any idea?
Thks
Message was edited by: DeepButi on 6/3/12 8:09:01 AM CDT