Highlighted
Report Inappropriate Content
Mark as New

Bookmark

Subscribe

Mute

Email to a Friend
Windows Internet Explorer Error In McAfee Restore Section
Windows Internet Explorer Error In McAfee Restore Section (Strange Error)
hello my name SolidZero i have an error in the 9.3 version in McAfee
my computer Is a Windows Xpnull and using service pack 2
i took some pics of this error (more easier for you guys and better for me to explain)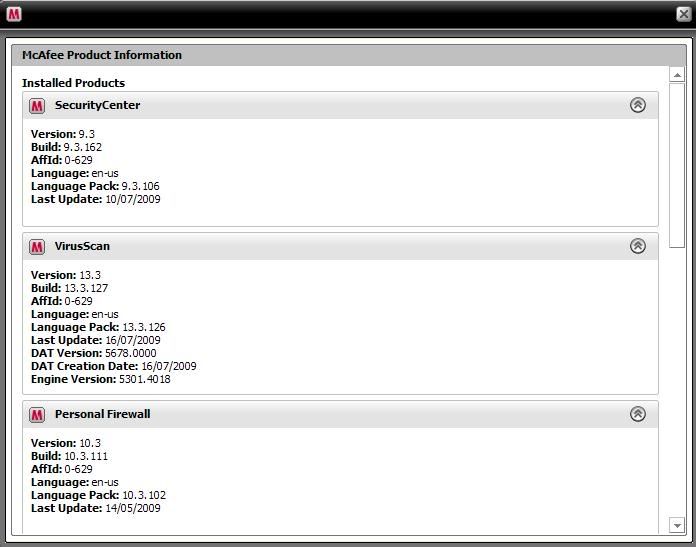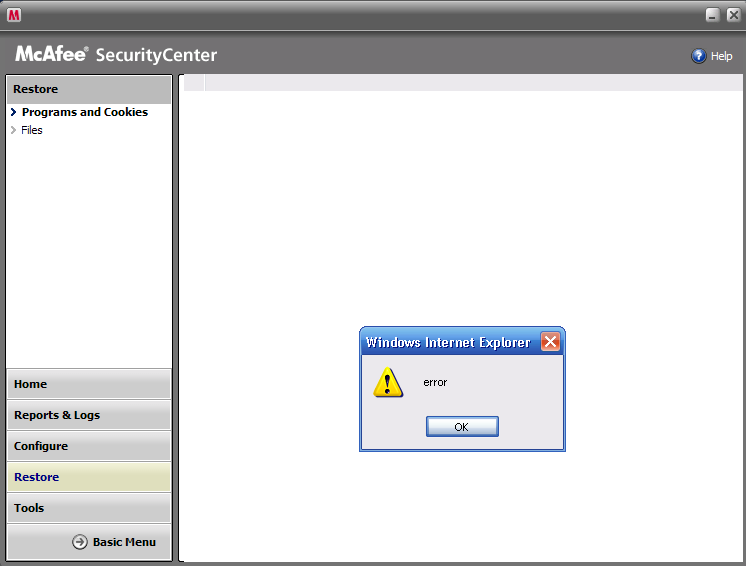 Now i got this today so any suggestions on it??
oh yeah ive been getting lots of viruses a few days ago and ive been getting
these recycle viruses and system volume viruses i wonder if that caused it??
Also This error that i get in the McAfee Restore Section it takes me back to the main screen of McAfee when i press ok and it doesn't let me take out virses that are quratined
and that's about it
SolidZero
1 Reply
Report Inappropriate Content
Mark as New

Bookmark

Subscribe

Mute

Email to a Friend
RE: Windows Internet Explorer Error In McAfee Restore Section
Hey SolidZero,
Can you please let us know the version of Internet Explorer that you have currently installed in you machine. Moreover it would be nice to if you could run the McAfee Virtual Technician. To run it please click on the link below:
http://mvt.mcafee.com/mvt/mvtinstaller.asp
follow the instructions on the page and let us know the session ID.
Regards,
OJ